Growing Use and Safety Concerns for Antipsychotic Medication among Medicaid-Enrolled Children
Statement of Problem
Children enrolled in Medicaid, and particularly those in foster care, are more likely to be prescribed psychotropic medications than privately insured children. We are particularly interested in two trends in psychotropic prescribing to Medicaid-enrolled youth: the use of multiple classes of medications simultaneously--a practice known as polypharmacy--and a growing use of powerful medications called antipsychotics to treat disruptive behaviors in children. By 2008, almost half of foster care youth using psychotropic medications received an antipsychotic as part of their care. While antipsychotics continue to be overprescribed, an emerging body of evidence shows their adverse side effects can have lasting impact on children's health and well-being. Concerns regarding high levels of prescribing and its associated poor health outcomes on these vulnerable youth have prompted policy action at both the federal and state levels, and PolicyLab research has been used to guide some of these actions.
Description
How many youth are using antipsychotic medication concurrently with another psychotropic medication?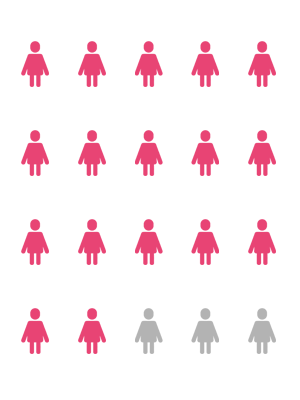 85% of youth who used antipsychotics received these medications concurrently with another psychotropic medication class.
PolicyLab researchers used national Medicaid data from the Centers for Medicare and Medicaid Services to respond to four primary research aims related to psychotropic prescribing to Medicaid-enrolled children between 2002 and 2009:
Describe trends over time in the use of antipsychotics and polypharmacy at both the national and state levels, with particular focus on youth in foster care.

​

Key Findings: Between 2002 and 2007, the number of Medicaid-enrolled children ages 3-18 using antipsychotics increased 62%, reaching 354,000 children by 2007.  Additionally, wide variation in state level prescribing of antipsychotics was observed.

Identify the mental and behavioral health diagnoses associated with antipsychotic use across the United States.

Key Findings: Growth in antipsychotic use was evident across almost every diagnosis; however, the majority of children taking antipsychotics (65%) were receiving them for diagnoses lacking regulatory approval for use, such as ADHD and conduct disorder.

Examine how antipsychotics are prescribed with other psychotropic medication classes to Medicaid-enrolled youth.

Key Findings: In general, children did not receive antipsychotics as their only medication; an analysis of children ages 6-18 found that the majority of youth (85%) with antipsychotic use during a year received them concurrently with another psychotropic medication class. Such concurrent use of antipsychotics with all other psychotropic medication classes increased over time, and the duration of this use was not short-term, accounting for 35% to 40% of annual calendar days.

Assess the association between antipsychotic use and incident type 2 diabetes. 

Key Findings: This analysis of children and adolescents ages 10-18 found that antipsychotic use was associated with a 50% increase in the risk of developing type 2 diabetes. The risk for diabetes was even higher for youth who used antidepressants and antipsychotics at the same time. Finally, the study demonstrated that newer antipsychotic medications may not have a lower side effect profile than risperidone, an older and frequently prescribed antipsychotic.
Additionally, to address policy questions raised by observed trends in antipsychotic prescribing across the country, the team conducted two policy-focused studies.
A 16-state policy review to explore existing oversight measures for psychotropic medication use. 

​

Key Findings: Few state child welfare agencies had formal policies in place to monitor the prescribing of psychotropic medications to children in foster care.  In states that did have policies in place, policies were informal and had little, if any, opportunities for redress if not followed.  There is a great need for the state policy-making process to become more transparent to ensure broad public input and recourse in the case of non-compliance.

A policy review and Medicaid data analysis to assess the relationship between Medicaid behavioral health payment structure and antipsychotic prescribing within US counties.

Key Findings: Rates of antipsychotic use varied by county-level Medicaid behavioral health payment structure, with some evidence of lower antipsychotic prescribing in counties with carved out behavioral health arrangements than in counties with fee-for-service arrangements and counties with integrated managed care arrangements for both physical and behavioral health.
Next Steps
Our data have been shared at national convenings of Medicaid directors and have been cited in national guidance by the Government Accountability Office and the Children's Bureau. We continue to disseminate findings and collaborate with stakeholders at the city, state, and federal levels.
An important driver of the increasing use of antipsychotics and polypharmacy is the lack of alternative, evidence-based therapies within most publicly funded behavioral health systems. While most public policy efforts currently focus on providing oversight and restricting off-label use of medications in children, we have begun to prioritize efforts to increase the availability of alternative, evidence-based counseling therapies within public systems to act as a competitive buffer to the use of medication. Ongoing implementation trials in the child welfare system are evidence of that work.
This project page was last updated in September 2019.
Suggested Citation
Children's Hospital of Philadelphia, PolicyLab. Growing Use and Safety Concerns for Antipsychotic Medication among Medicaid-Enrolled Children [Online]. http://www.policylab.chop.edu [Accessed: plug in date accessed here].