PolicyLab Experts Found Population Health Strategies Improve Patient Experience in New JAMA Open Network Study
PolicyLab researchers and their Children's Hospital of Philadelphia (CHOP) colleagues recently published the largest study of its kind in JAMA Open Network evaluating a two-year population health intervention that intended to improve health outcomes, patient experience in hospital settings and value to the Medicaid system. The population health program combined technological tools and integrated care teams of clinicians, nurses, community health workers and other providers to keep kids with special health care needs out of the hospital and reduce their stays when admitted. This effort led to fewer hospital admissions and fewer overnight visits among more than 93,000 Medicaid-enrolled CHOP patients. The findings emphasize that utilizing targeted population health strategies can provide effective and quality care to families who need it most and strengthen the efficiency of health systems.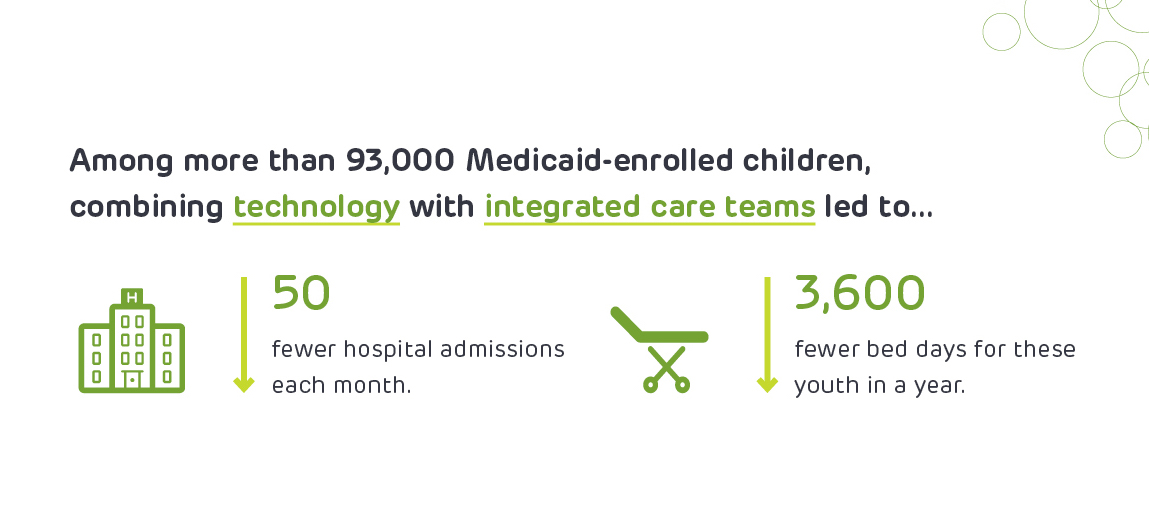 Be sure to read the full study and our press release, which quotes lead author and PolicyLab Director Dr. David Rubin and President and CEO of CHOP Madeline Bell.