New Photos from PolicyLab's 10th Anniversary Forum
We had a terrific day celebrating our 10th anniversary at PolicyLab's "Charting New Frontiers in Children's Health Policy and Practice" forum on October 22. This exciting event was filled with presentations and discussions on innovative solutions to improve the health and well-being of our nation's youth. Missed the event or wish to re-live the day? Take a look at a few photos from the forum below.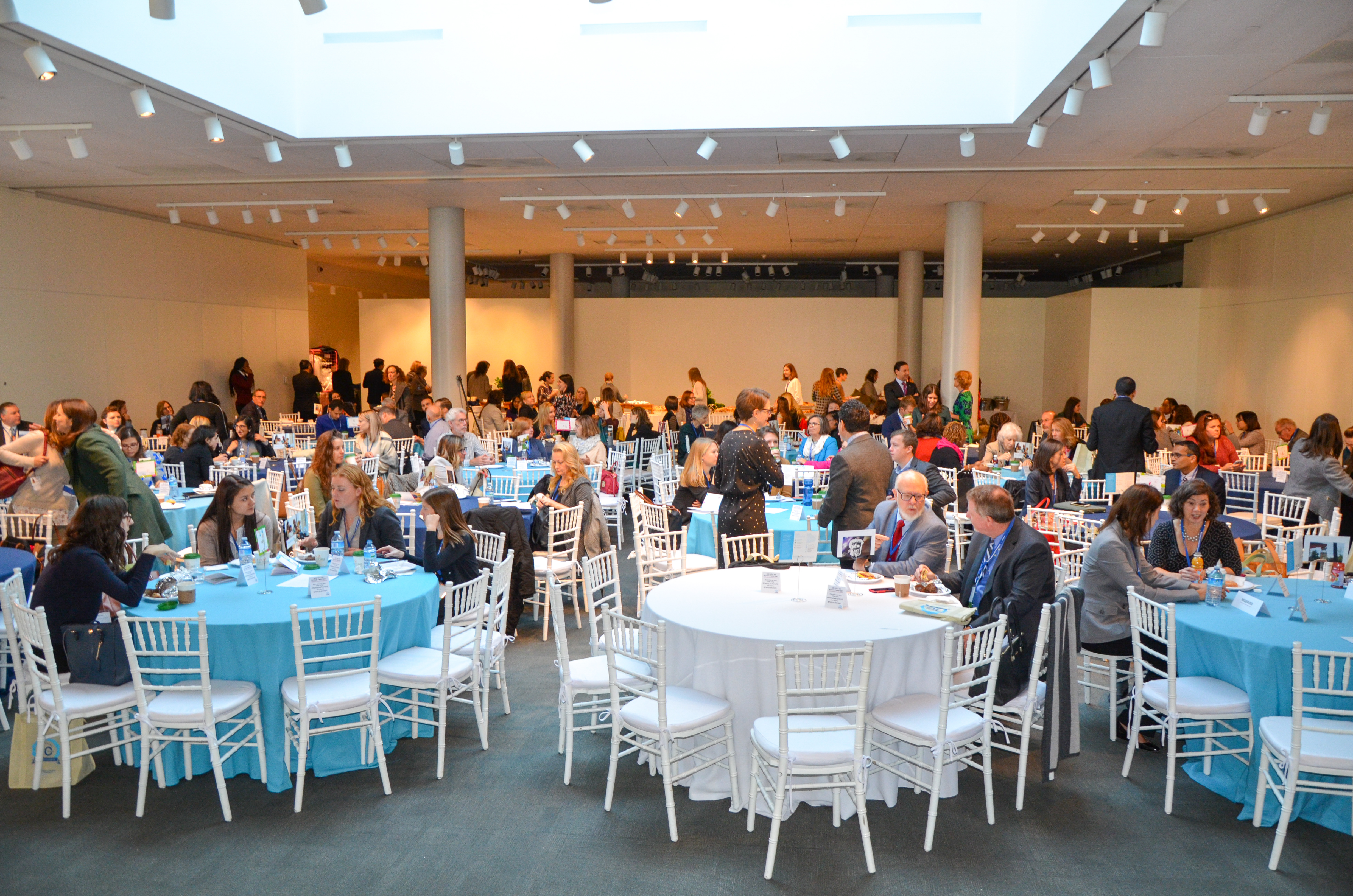 This was PolicyLab's first forum and a commemorative event for our 10th anniversary.
Photo credit: Susan Lee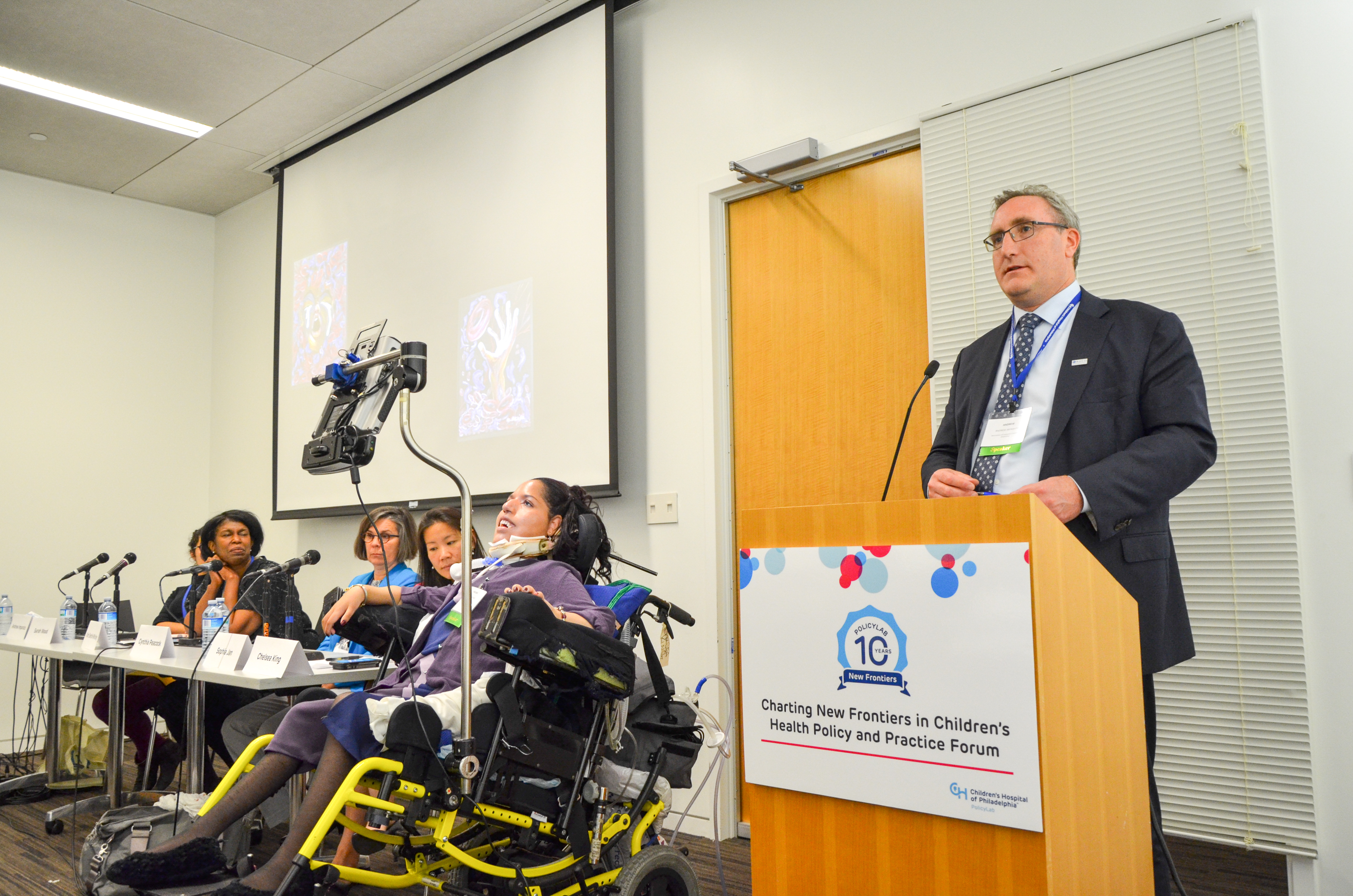 Experts like Andrew Imparato, JD, executive director of the Association of University Centers on Disabilities, spoke throughout the day on some of the most pressing health issues facing children and teens today. 
Photo credit: Susan Lee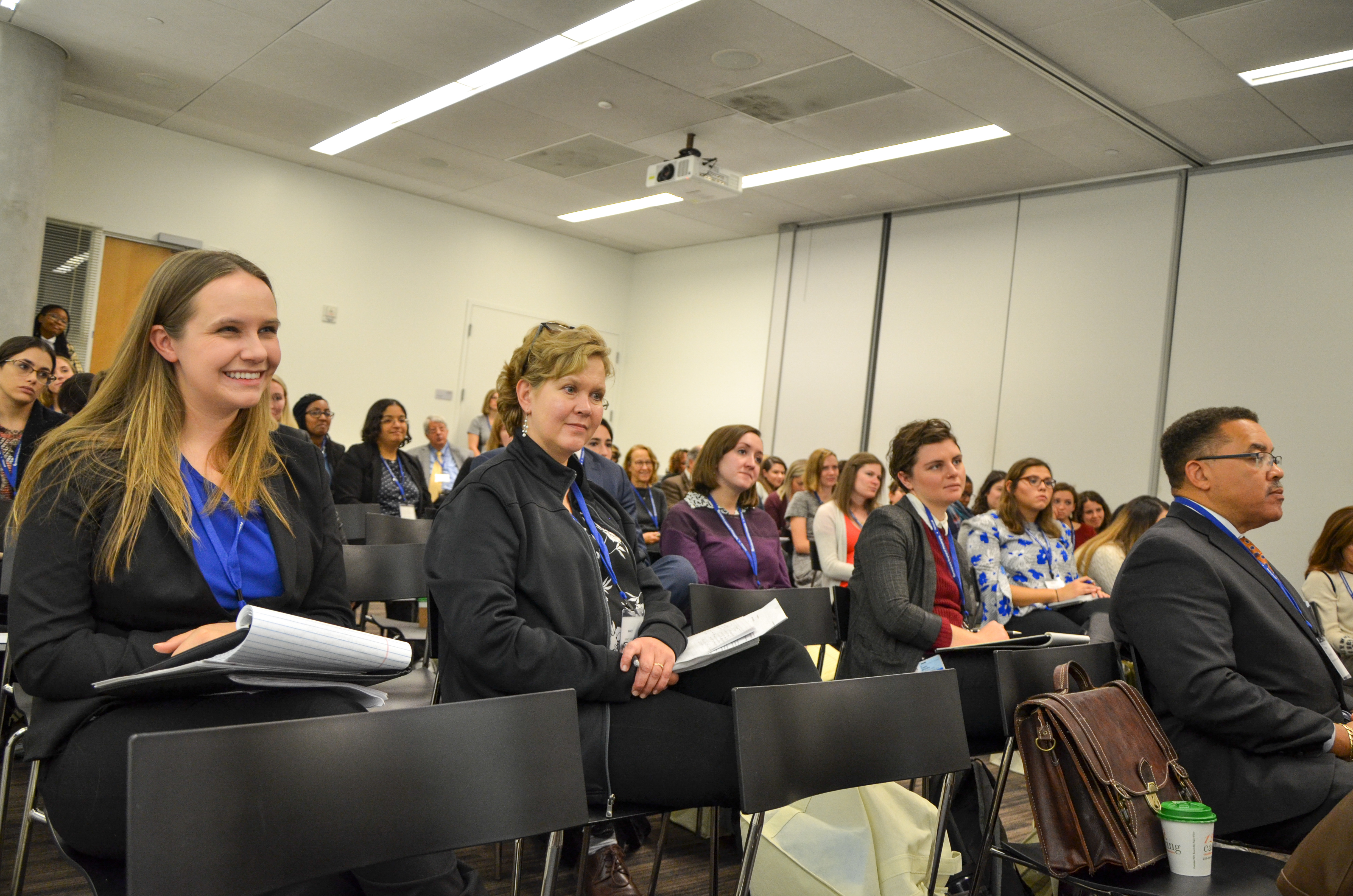 We welcomed 300+ attendees from government agencies, local nonprofits, national advocacy groups and academic research centers.
Photo credit: Susan Lee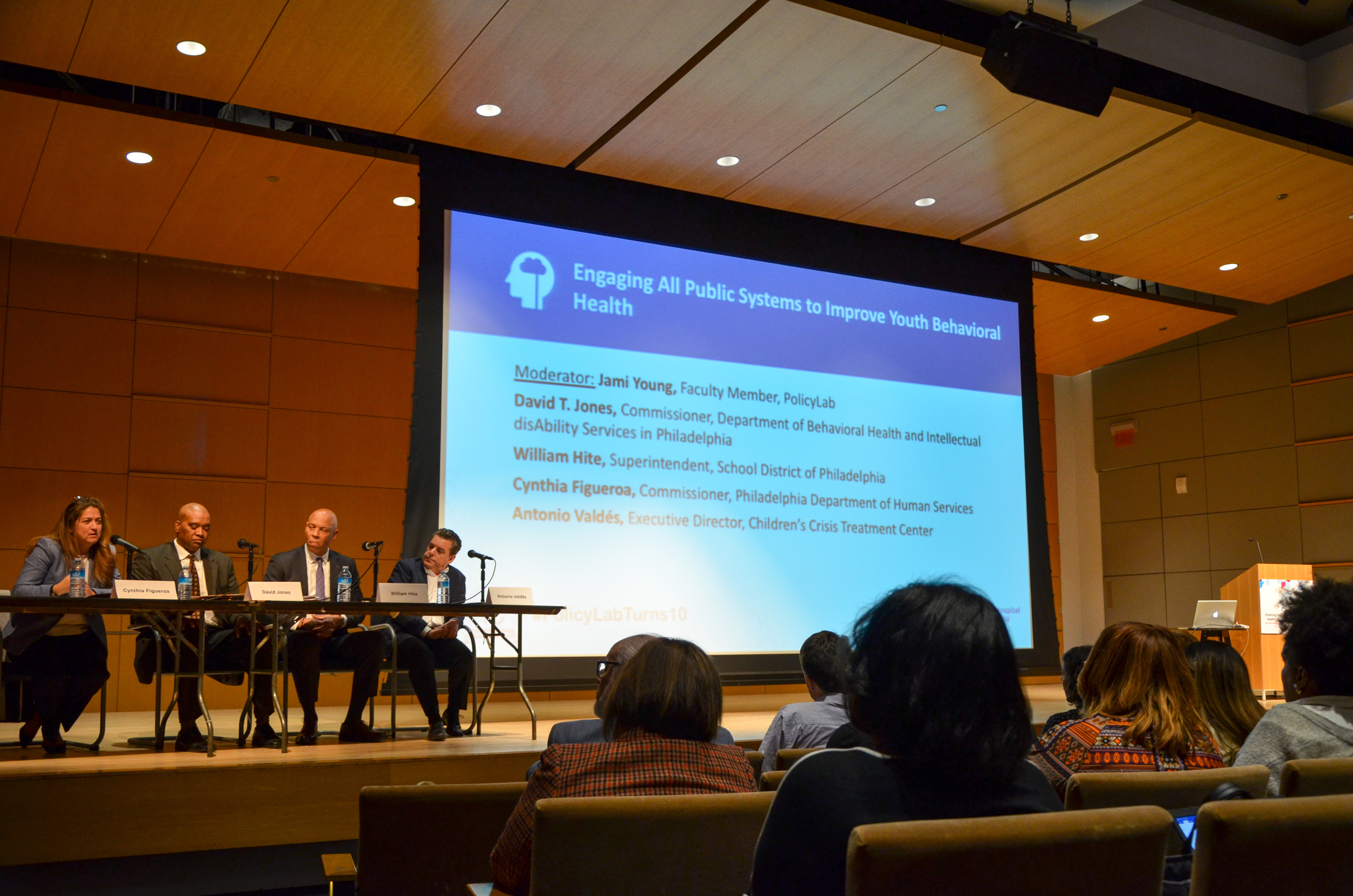 This is just one example of the expert panels we convened throughout the day. This one, the "Engaging All Public Systems to Improve Youth Behavioral Health" panel, featured child-health leadership from across Philadelphia.
Photo credit: Susan Lee
Here, PolicyLab's Director David Rubin, MD, MSCE, is pictured with participants from the "Transforming Juvenile Justice to Improve Youth Outcomes in Philadelphia" panelists: (from left to right) Robert Listenbee, Esq; Timene L. Farlow, MSW; Naomi Goldstein, PhD; Ronnie Bloom, Esq; Marie Williams, Esq; and Kevin Bethel.
Photo credit: Gary Walens