About Us
Celebrating 10 Years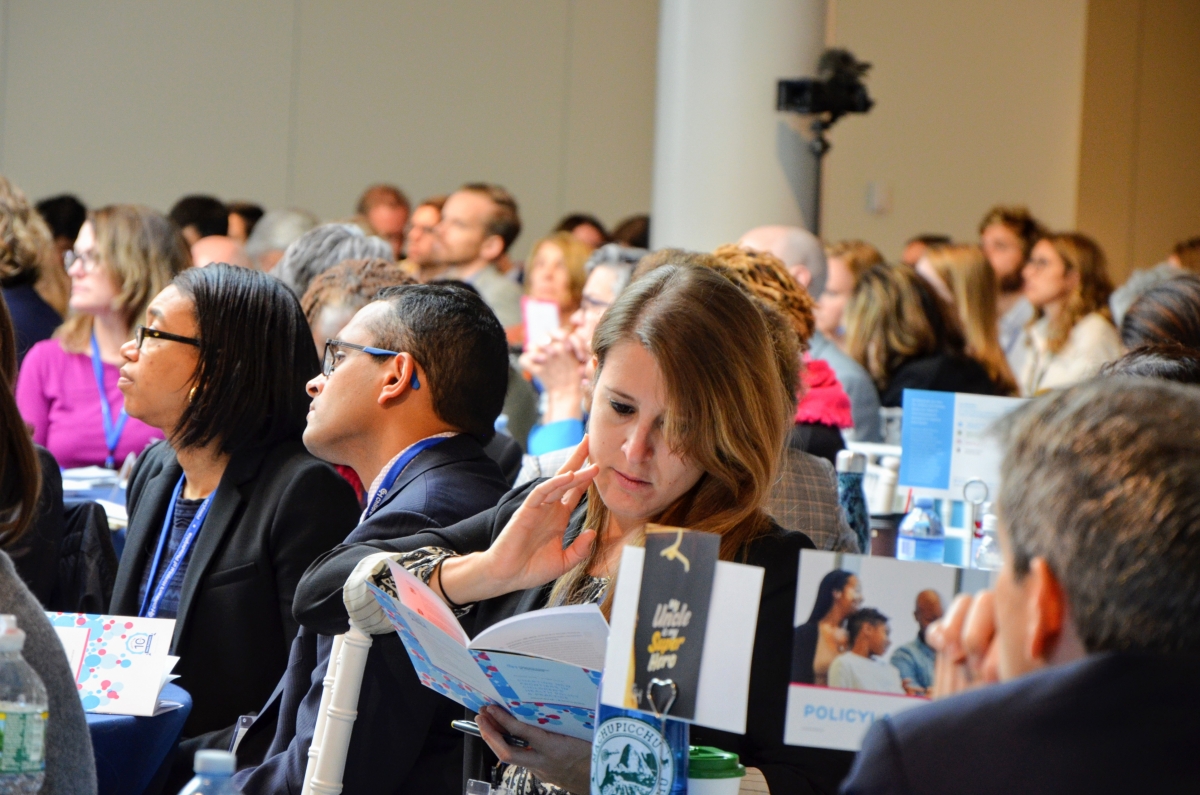 Photo credit: Susan Lee
On October 22, 2018, PolicyLab held the "Charting New Frontiers in Children's Health Policy and Practice" forum, a commemorative event for our 10th anniversary. The forum brought together regional and national leaders in children's health policy to outline the emerging innovative solutions that will move the dial on child, adolescent and family health and well-being over the course of the next decade. It was an energizing event with deep discussions on issues such as successful transition for youth with special health needs to adult care, health care delivery reform and social determinants within pediatric health systems. Relive the event with us by viewing the final agenda.
We were honored to have Ms. Stephanie Barna, under secretary of defense for the U.S. Department of Defense (DoD), as our keynote speaker for the day, and heard from exciting speakers such as Madeline Bell, president and CEO of CHOP; Bruce Lesley, president of First Focus; and Rodney Whitlock, vice president of health policy at ML Strategies. In our breakout sessions, we had important conversations on:
Aligning Health Insurers and Systems to Improve Population Health: We discussed innovative solutions to improve population health from providing non-traditional services that address social determinants of health to embracing health care technology—and how to finance and sustain it all.
Achieving Successful Transition to Adulthood for Youth with Special Needs: Our expert panel reviewed possible solutions and recommendations to address barriers to youth with special health needs—including those with sickle cell disease and HIV—successfully transitioning to adult care.
Building Better Services for Parents and Families in Pediatric Settings: This panel delved into the benefits of cross-sector, clinical-community connections as a way to provide intergenerational family services in pediatrics.
Getting to Health Equity for Youth: What is it Going to Take?: We discussed several barriers and facilitators at the individual, community and federal levels to at-risk youth achieving optimal, equitable health outcomes.
Engaging All Public Systems to Improve Youth Behavioral Health: A panel of Philadelphia's leaders discussed the ways in which the different systems that touch the lives of our city's youth can collaborate on improving behavioral health outcomes.
Transforming Juvenile Justice to Improve Youth Outcomes in Philadelphia: An exciting line-up of Philadelphia's juvenile justice leadership described how interventions at key stages of a youth's involvement with the juvenile justice system can affect their outcomes.
With the forum over and 2018 coming to a close, we're actively looking towards our next decade of work. You can read more about our leadership's vision for PolicyLab's research and program development in this blog post, as well as gain a sense for where some of our investigators' research is heading next in these posts from our 10th anniversary series: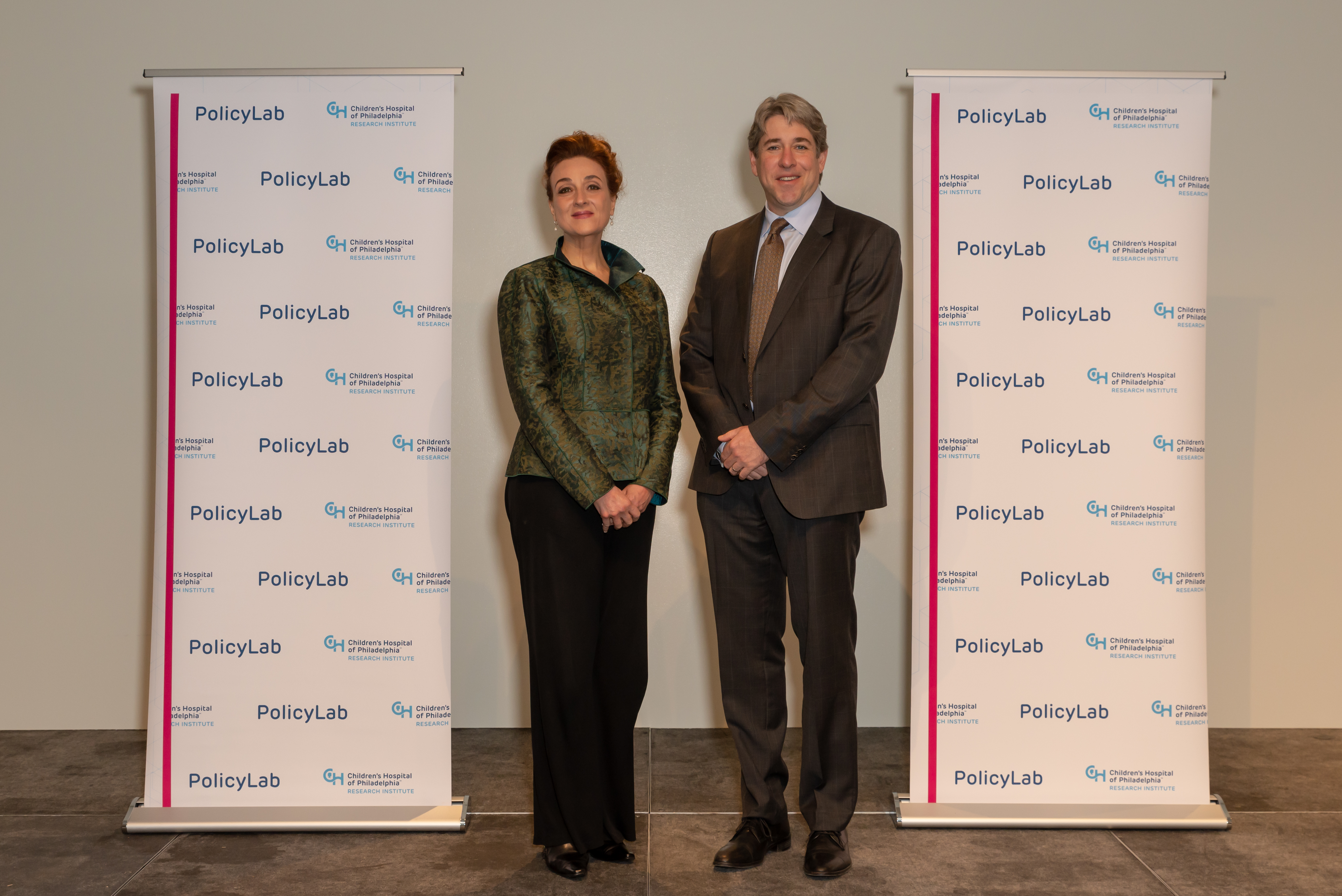 Photo credit: Gary Walens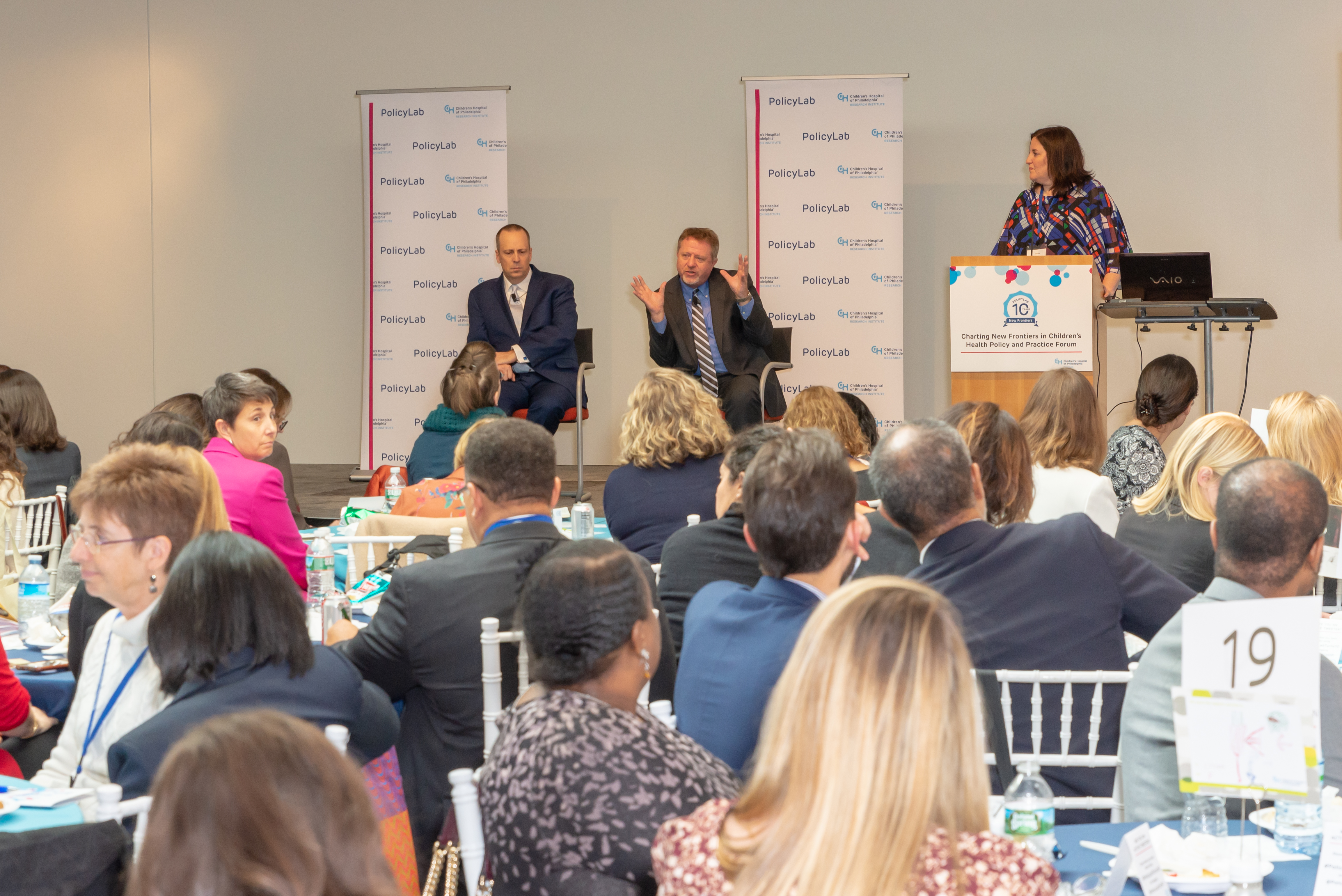 Photo credit: Gary Walens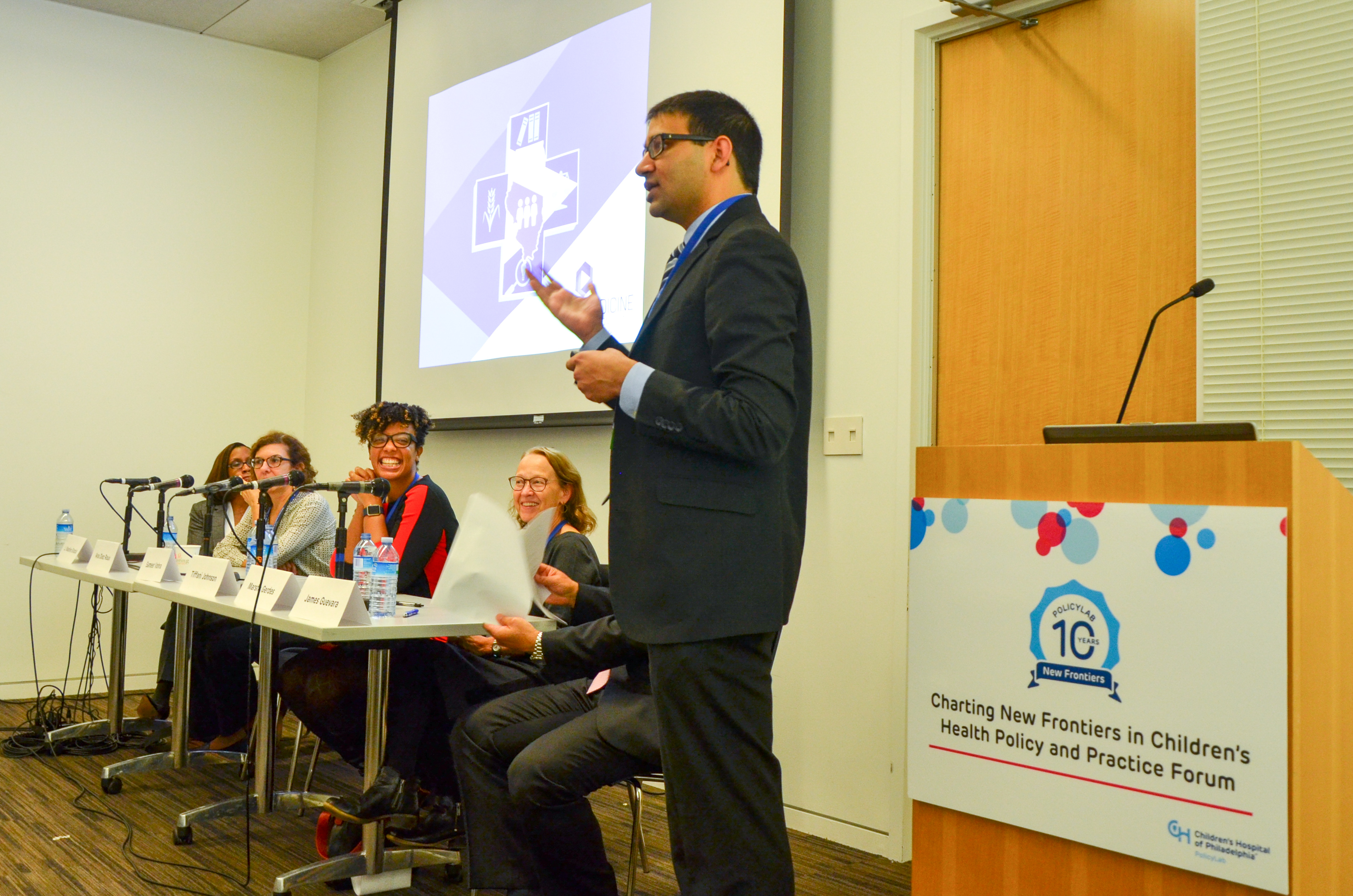 Photo credit: Susan Lee