Evaluating Home Visiting Programs in Pennsylvania: How Are They Faring?
Statement of Problem
In the last two decades, home visiting programs targeting underserved and high-risk families of young children have flourished. Although the strength of evidence differs by the program model, these community-based services, delivered by nurses, social workers and paraprofessionals, have demonstrated beneficial short- and long-term outcomes related to pregnancy and birth, parenting and improved parental self-sufficiency. Home visiting services that identify and address parents' and caregivers' health, social and parenting needs have also been shown to also improve children's health, development and well-being.
The evidence-base for these programs has led to strong federal support for home visiting. In February 2018, Congress reauthorized funding for five years for the Maternal, Infant, and Early Childhood Home Visiting (MIECHV) program, which lawmakers originally established under the Affordable Care Act. This investment supports states' growth of evidence-based and promising home visiting services along with evaluation of home visiting performance. The focus on evaluation is critical, as the impact of these programs may be influenced by the way they are implemented across a diversity of clients, staff, health systems and geographies within and across states nationwide.
Description
Evaluating Home Visiting Programs in PA: How are they faring?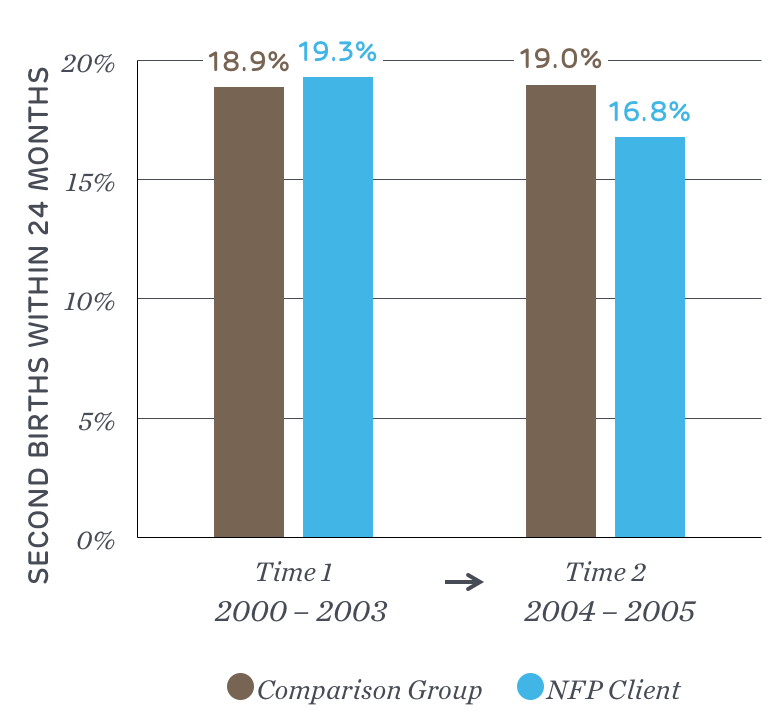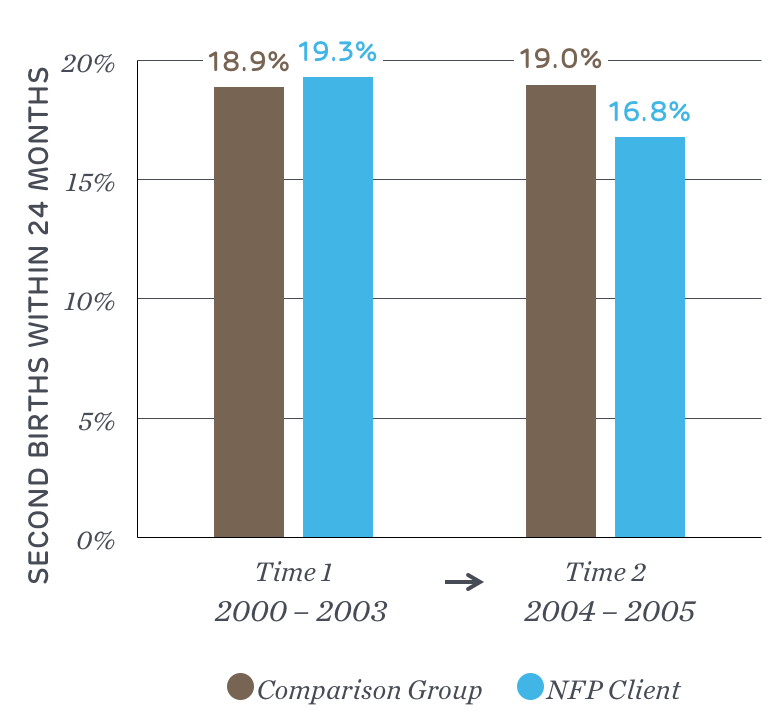 Program effectiveness increased considerably between the initial implementation period (2000-2003) and later stages of program operation (2004-2005).
The Commonwealth of Pennsylvania has been a national leader in supporting rigorous evaluation efforts of state-funded early childhood programs. PolicyLab has partnered with Pennsylvania's Office of Child Development and Early Learning (OCDEL) on the evaluation of the state's MIECHV-funded home visiting programs since 2011. In 2016, PolicyLab issued its first evaluation report to OCDEL on the effectiveness of the state's four federally funded home visiting models: Nurse-Family Partnership, Parents as Teachers, Early Head Start and Healthy Families America. The state then partnered with PolicyLab on an extended evaluation to include fiscal year 2017, for which PolicyLab delivered its final report in December 2017.
The team relied on a rigorous, mixed-methods evaluation—using large administrative datasets (including birth certificates, Medicaid claims and welfare enrollment records) and qualitative interviews with home visiting administrators, staff and clients—to learn how home visiting services impact health behaviors and outcomes for women and children, as well as better understand the everyday experiences of staff who deliver these services and of families who receive them. We compared health and behavior outcomes of MIECHV-enrolled families to those of families with similar social and economic characteristics who live in the same communities but were not recipients of MIECHV services.
Over the five years of conducting this evaluation, we learned a lot about how the expansion of home visiting services through federal funding has worked for Pennsylvanian families. For example, families are highly satisfied with the services they receive through these programs and feel participation helps socially and mentally prepare their children for school. On the other hand, we also identified areas that need additional attention, including that the home visiting model, children of mothers engaged in home visiting programs were more likely to visit the emergency department or receive inpatient care for abuse or injury. For a comprehensive overview of our evaluation results, read this blog post or watch this webinar.
Next Steps
While the home visiting portfolio has already shaped a number of federal and regional responses to the needs of home visiting programs, our latest evaluation results have helped define the focus of our future efforts working collaboratively with the Commonwealth. Currently, we are working to evaluate the implementation of a pilot program administered through 20 home visiting agencies across the Commonwealth, which aims to improve engagement of and service delivery to families in communities most impacted by the opioid epidemic. 
This project page was last updated in July 2019.
Suggested Citation
Children's Hospital of Philadelphia, PolicyLab. Evaluating Home Visiting Programs in Pennsylvania: How Are They Faring? [Online] Available at: http://www.policylab.chop.edu [Accessed: plug in date accessed here].