Ensuring Quality of Children's Health Insurance Options
Statement of Problem
The opening of state health exchanges and the federally-facilitated marketplace in October 2013 marked new opportunities for private family coverage, in addition to expanded Medicaid options. Prior to the changes in the insurance market introduced by the Affordable Care Act (ACA), families with low and moderate incomes who did not qualify for traditional Medicaid had the opportunity to obtain coverage for their children through their state's Children's Health Insurance Program (CHIP) plans. The future of CHIP remains uncertain past 2017 when funding will expire without congressional action to extend it. However, the impact of the transition away from CHIP on coverage and access for many children and families has not been well studied, even as there are many potential risks involved.
Description
Quality of Children's Health Care Coverage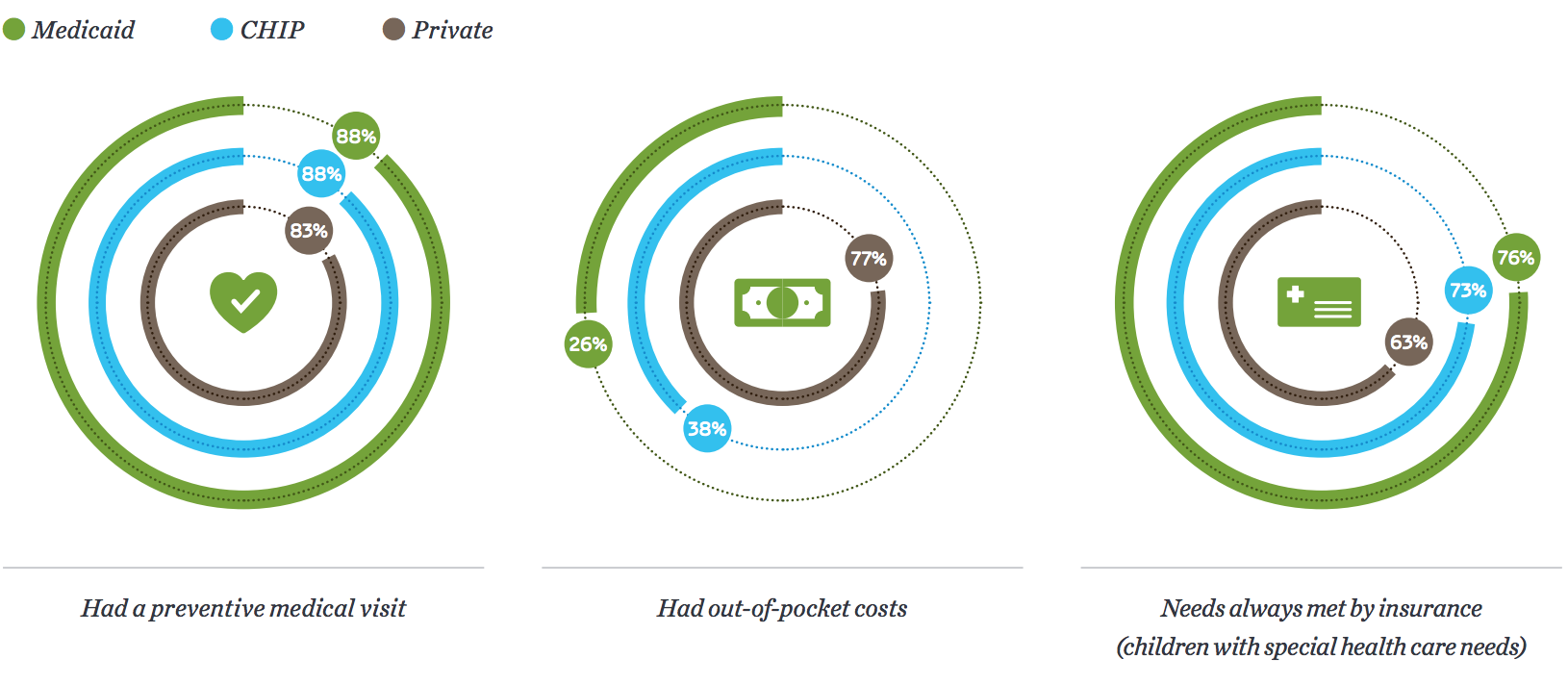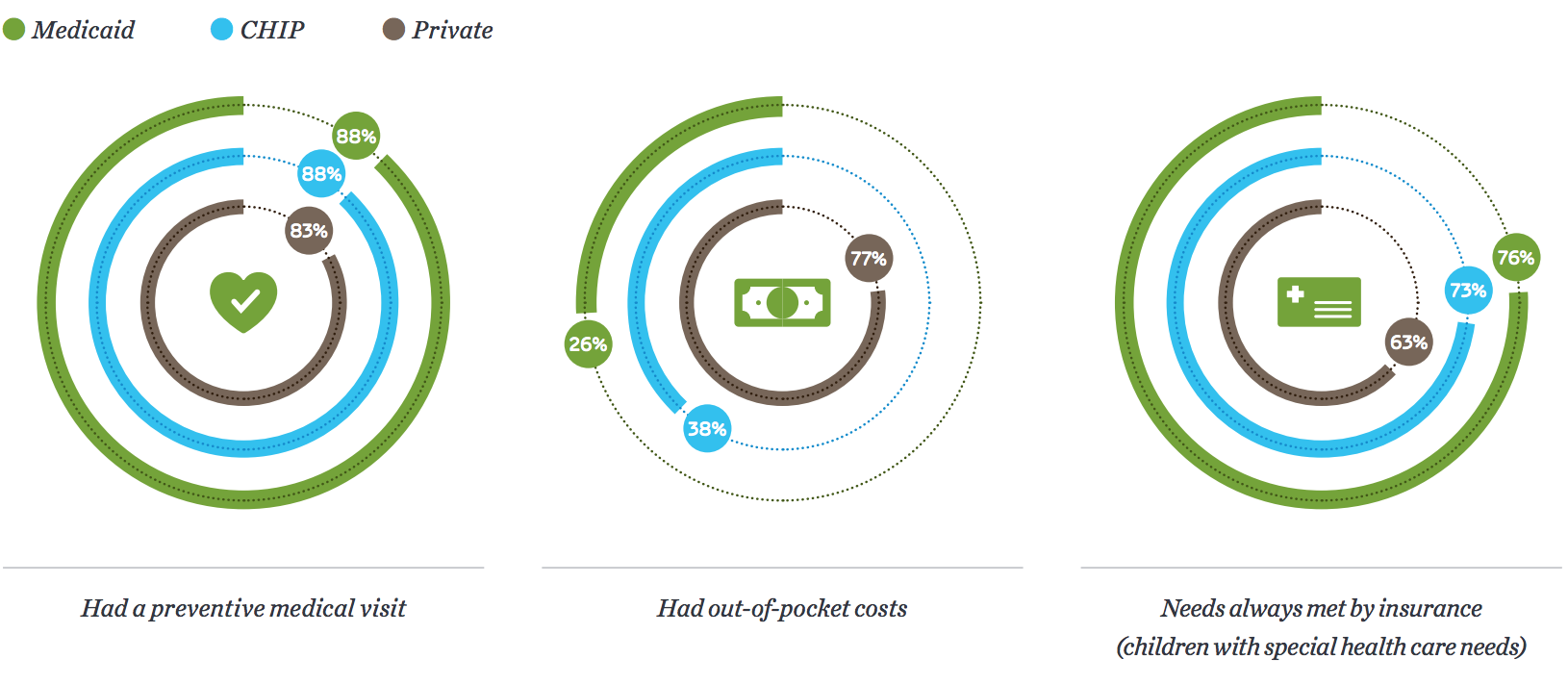 The Children's Health Insurance Program (CHIP) and Medicaid provide more affordable and comprehensive health care coverage than private, employer-sponsored coverage.
This portfolio is intended to understand how emerging health insurance products from the insurance exchanges will be able to meet the health care needs of children. PolicyLab projects are examining the quality of coverage as well as the breadth of provider networks available between plans.
Our legal and policy team, in collaboration with researchers from other institutions, conducted a 50-state study to determine how benefits offered for children on the exchange address the health needs of children. A 2014 Health Affairs study found that no states established benchmark plans that specifed a distinct set of pediatric benefits, and some benchmark plans excluded treatments for children with special needs. For example, only 25 states were found to specifically cover treatments for congenital defects, and 24 specifically included coverage for both autism spectrum disorder (at least in part) and hearing aids. There was also great variation among states regarding exclusion of certain pediatric services. For example, 13 states specifically excluded services for children with learning disabilities, and 10 states excluded speech therapy for developmental delays, stuttering or both.
PolicyLab researchers also used survey data to understand how changes in state CHIP programs impact patients and families' access to and experiences with health care providers. Our 2015 JAMA Pediatrics study showed that children on these plans are more likely to have dental and preventive medical visits, and to have all of their medical needs met. 
Next Steps
PolicyLab continues to develop peer-reviewed articles, policy briefs and editorials to disseminate the findings from these studies. Working strategically with partners in Washington and across the country, we are timing the studies to impact future decisions regarding CHIP and Medicaid and hope the results will clarify the importance of CHIP's and Medicaid's role in securing future health insurance coverage to children and families.
This project page was last updated in September 2019.
Suggested Citation
Children's Hospital of Philadelphia, PolicyLab. Ensuring Quality of Children's Health Insurance Options [Online]. Available at: http://www.policylab.chop.edu [Accessed: plug in date accessed here].