Engaging Parents of Children with ADHD in Treatment Decisions
Statement of Problem
Attention-deficit/hyperactivity disorder (ADHD) currently affects nearly 4.5 million children in the United States. It impacts their self-esteem, interpersonal relationships, and academic achievement—but there are certain medications and behavior therapy that have been proven effective in treating ADHD. However, cultural differences and pervasive stigma about behavioral health concerns like ADHD may make families reluctant to accept and follow treatment plans—especially if they are not included in the decision-making process with medical providers. National guidelines for ADHD treatment call for the inclusion of families' preferences and goals in conversations and decisions about ADHD treatment, so that doctors and families can choose acceptable, effective and culturally sensitive treatment plans. However, there is currently no standardized way to ensure that families' preferences and goals are considered.
Description
Engaging parents of children with ADHD in treatment decisions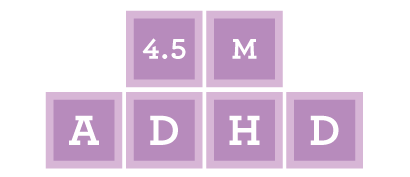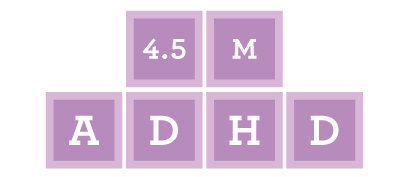 According to the Centers for Disease Control and Prevention (CDC), ADHD currently affects nearly 4.5 million children in the United States.
PolicyLab developed and tested the use of a questionnaire, called the ADHD Preferences and Goals Instrument, which was designed to help families share their ADHD treatment goals and preferences with their doctor. The tool is intended to be used in a primary care setting and will help doctors and families work together to choose effective, culturally sensitive treatment plans for ADHD that are acceptable to each family and result in improved treatment outcomes.
The team is now adapting this tool as an electronic patient portal and and combining it with a comprehensive support system for primary care physicians to increase the use of shared decision-making and evidence-based practices in treating ADHD. This project will support primary care physicians by using an integrated approach that includes education, communication training, collaborative consultation, an electronic health record (EHR)-linked portal to support shared decision making, and ongoing performance feedback.
Next Steps
The team is currently is developing the ADHD Preferences and Goals instrument for integration into electronic health records. They plan to evaluate the utilization and value of the tool by families and practitioners. If successful, they plan to disseminate the tool for use by other large health systems as a patient engagement tool for shared decision making among families of children with ADHD. They will also disseminate the methods, findings, and lessons learned from this project regionally and nationally through web postings, policy briefs, presentations, and publications.
This project page was last updated in September 2019.
Suggested Citation
Children's Hospital of Philadelphia, PolicyLab. Engaging Parents of Children with ADHD in Treatment Decisions [Online]. Available at: http://www.policylab.chop.edu [Accessed: plug in date accessed here].